Here's How You Can Make Your Beard As Soft As…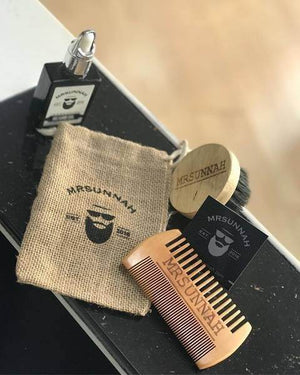 Everyone loves a nicely trimmed, fluffy mane. Unfortunately, not all of us are gifted with this, and this can lead you to believe that it is the end of the world and that there is absolutely nothing you can do. Fear not gentlemen, all is not lost, and if you want to have a super soft and stroke-able beard then here are a couple of tips to get you started.
Beard Shampoo
You'll want to have a good, high quality beard shampoo incorporated into your daily routine. Although there is nothing wrong with normal shampoo, it will manage rather than eliminate the oils that moisturise your facial hair. Beard-specific shampoo on the other hand has the ability to wash away all of those dirt, while leaving and adding natural oils that keep your beard and skin healthy.
Beard Oil and Balm
You'll need at least one of these. Even the king of the pridelands needs a little TLC from time to time. If you have a shortish beard then opt for beard oil. It's ideal for getting that rich, shiny and soft mane. If you have a longer beard, the beard balm is the way to go. It'll add volume and it will also tame it as well. For the best results, we recommend using both.
Beard Butter
Beard Butter is like the middleground between beard balm and beard oil – it will condition and nourish the precious mane, while leaving a matte finish, rather than a shiny one. It essentially works very similar to beard oil – the purpose of the product is to nourish and condition the beard to keep it soft and healthy. The main difference though, is that it is more like a cream rather than an oil. We recommend using beard oil or balm in the morning and beard butter in the evening to deep moisturise your facial hair.
The secret to a soft and healthy beard is not as difficult as many might think. All you need are the right products and a little bit of care.